Gov. Pritzker was called out during the week by both Illinois and national publications for his recent statements on the idea of "fair maps." On May 2, Champaign News Gazette columnist Jim Dey likened the Governor's promise not to support a partisan map as "doubling-dealing." Dey wrote: "Gov. J.B. Pritzker last week made it clear that his previous pledge to oversee a fair legislative map-drawing process and veto an unfair map is now inoperative. It is, in fact, so inoperative that he's now pretending he never made the promise in the first place."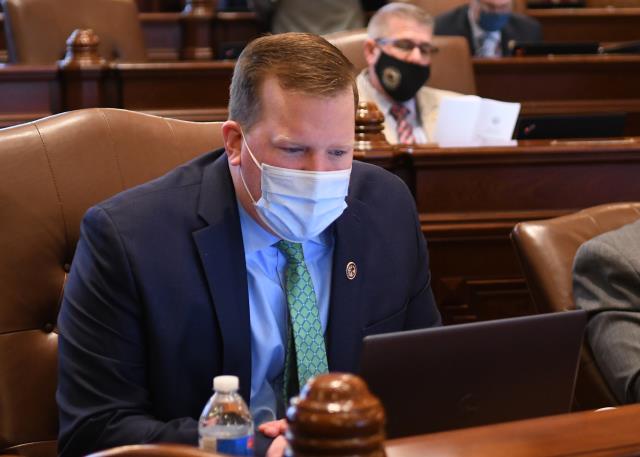 Meanwhile, a recent Wall Street Journal editorial noted how Gov. Pritzker walked back his "pledge to veto" a partisan, gerrymandered map. The Editorial Board wrote about the Governor: "He insisted on 'an independent commission to handle creating a new legislative map… But as the partisan pens meet paper, Gov. Pritzker now says he'll be satisfied with a map drawn by his legislative allies."'
The editorial also noted Illinois Republicans have proposed to create a balanced, bipartisan redistricting commission to draw new maps to ensure fair maps.
Redistricting, as Illinois conducts it, is a highly partisan process, and that was very evident during a May 1 hearing. Senate Republican Jason Plummer asked several times about which source of data was being used to allow Illinoisans to draw proposed legislative maps on a website established and run by the Senate Democrat Caucus.
After being repeatedly told the source of data was not known, a citizen witness subsequently asked the same question, and received a direct answer that statistics from the American Community Survey (ACS) were being used for the map-making. ACS data is considered a mere "snapshot" of the kind of detailed demographics needed to draw accurate and fair maps.
 
Since the redistricting hearings began, Senate Republicans have insisted on waiting to draw new legislative and congressional boundaries until the full and complete U.S. Census Bureau data on the 2020 Census are available. That report is expected to be released late this summer.