I will be partnering together with the Nourishing Greatness program to collect food for their weekend food program.
Nourishing Greatness is a local food program focused on eliminating hunger and raising awareness about the widespread problem of childhood hunger. The goal of the organization is to send at least 4.5 meals home with Vandalia students in need who might otherwise go without meals over the weekend.
I will be using my Vandalia District Office as a food drop-off location to benefit the program. Through January 15, interested donors may drop off non-perishable food items at my office, located at 310 West Gallatin Street in Vandalia.
​New laws take effect January 1
Legislative activity during the year was very light as a result of the Governor's ordered shutdowns during the COVID-19 pandemic, so the list of bills passed by lawmakers and signed by the Governor is, not surprisingly, very short.
Of the new laws that take effect on January 1, one new law will not be necessary in the wake of the general election defeat on November 3 of the controversial graduated income tax amendment proposed by Democrat lawmakers.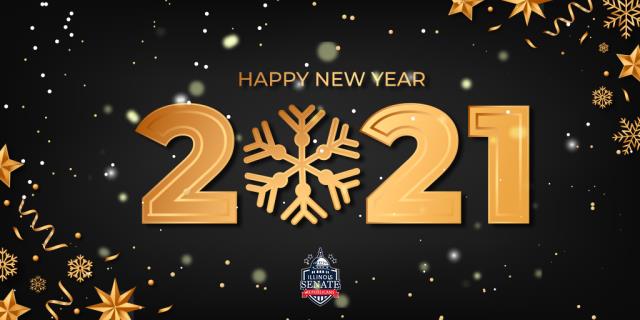 Senate Bill 687 set out new graduated individual and corporate income tax rates, which would have been enacted if SJRCA 1 was approved by voters on November 3. SJRCA 1 would have allowed the state to impose a graduated-rate income tax structure that would tax different brackets of income at different rates. Senate Republicans have argued that such a proposal left the door open for future, unchecked income tax hikes for Illinois taxpayers.
As SJRCA 1 did not receive the 60 percent of voters required to amend the Illinois Constitution, Senate Bill 687 is not needed.
Missing persons reporting (House Bill 2708)
A new law will modernize the search for missing persons and provide law enforcement professionals with access to updated tools, processes and databases available to help locate missing persons.
House Bill 2708 stipulates that law enforcement may attempt to obtain a DNA sample from a missing person's DNA or a reference sample from family members' DNA samples, and may also submit DNA to the National Missing and Unidentified Persons System (NamUs).
NamUs is a national information clearinghouse and resource center for missing, unidentified, and unclaimed person cases across the United States
Confidentiality for stalking victims (House Bill 2818)
Another new law will expand protections for victims of sexual assault or stalking.
House Bill 2818 allows victims of sexual assault or stalking to apply for the address confidentiality program. Address confidentiality could help prevent future assault or stalking by keeping the victim's address out of public record.
This new law expands the program, which had previously only provided address confidentiality for domestic violence victims.
A holiday tradition: Pledge to buckle up and drive sober
Is safe driving on your holiday wish list this year? The Illinois Department of Transportation and the Illinois State Police are reminding travelers to buckle up and drive sober.
To accommodate for the increase in holiday road traffic in Illinois, law enforcement agencies statewide have ramped up their Click It or Ticket and Drive Sober or Get Pulled Over campaigns.
For Illinois motorists, this means seeing hundreds of additional seat belt enforcement zones and other patrols aimed at keeping Illinois roads safe over the next few weeks during the holiday season.
It is crucial when driving this winter to avoid these four fatal mistakes made by drivers: speeding, driving under the influence, distracted driving, and failure to wear a seatbelt.